Plunge pool, wooden bathtubs, whirlpool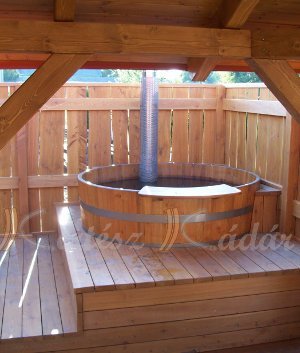 We produce our bathtubs and pools for you from acacia wood. The plunge pools, whirlpools, bathtubs can be used in the garden or at home.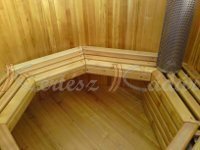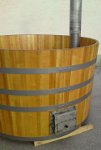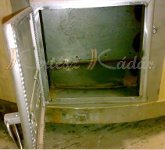 Thanks to their natural material, it is an odd experience to bath in these tubs.
The hard wood is resistant to the wet environment, the changeable weather in the garden,even the kicking and scratching, so you can enjoy these products for long.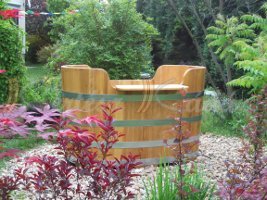 We also offer a convenient ladder from the same material as the bathtub. So that you can comfortable sit in your bathtub we build for you benches, backrests and drink holders. For your safety, we can also install grips.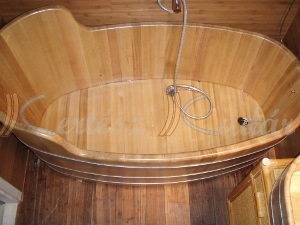 With the installation of a water drain outlet and a water overflow, it is easy to handle and to connect the tubs to the sewage system.
We manufacture tubs with or without feet, the feet are made of acacia wood. (For the apartment we recommend the tubs with feet.)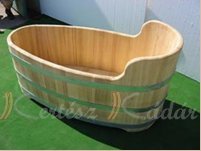 The oval tubs require less space and water and can be used by one or two people. We recommend them for the bathroom.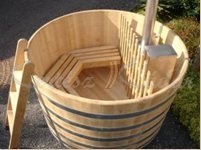 In the round bathtubs can bath more than one person simultaneously. We are able to install benches and a stove.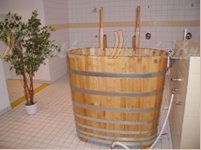 We recommend the plunge pool in the sauna for a cold bath.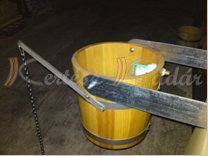 Many may shower after the sauna with a bucket of cold water. The bucket can be mounted on the wall or on the ceiling. It has an automatic refill system - always standby.
This bathroom cabinet is bottom a cupboard and top is a hand wash basin.