Barrique style oak barrels
The technology of wine making has been heavily modified by the development of science and technology. The wooden barrels are still irreplaceable in any wine cellar.
Only the wooden barrel can assure the oxidation process and the taste of the wine, for what reason it was known as the drink of the gods.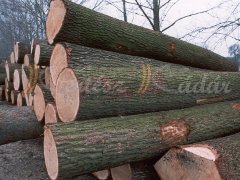 The cooperage Kertész produces the barriques from carefully selected oak
The wood is air seasoned from 1 to 3 years (sun, rain, snow).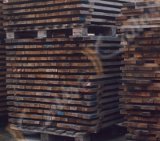 The 225 or 300 liter oak barrels are toasted by the customer's request (light, medium, medium, medium-plus, heavy).
Each barrel has its own identification number, through that is the barrel´s life trackable.
Hungarian barrels
For the classic wine aging are used oak, acacia and mulberry wood barrels.
Our Hungarian barrels are also used for delicious wine extracts and fruit brandies.
The raw material is prepared similarly to the barriques well and carefully, but in the manifacturing we use the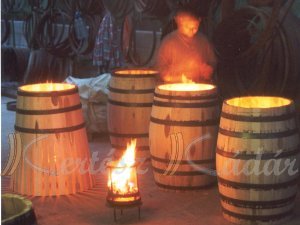 traditional Hungarian technology.
These barrels are also traditionally bent over the fire. To protect the wood, we do not use hot water bending technology.
The barrels typically have thick walls and their sealing material is exclusively natural (reeds or sedges).
The acacia wood barrels are recommended for dry white wines. The oak and mulberry wood barrels are suitable for aging of wine extracts and brandies.
We produce barrels in all sizes from 20 to 1200 liters.