Company History
My grandfather, Lajos Kertész (1899 - 1953) moved from Tiszabezdéd to Debrecen. Here he had become a wheel maker. He fled to Gemzse (Somogy county) from the bombing in 1944. Here he was very much appreciated, because he made and repaired new coaches and magnificent carriages. He also made houshold utilities such as lard pails, butter kegs or cheese bowls.
My father, Pál Kertész (1934 - 1982), learned the coopers profession at the coopers´ cooperative society in Debrecen, where he has also done his master exam. For health reasons he moved to Mór, where he worked until his death in 1982 as a craftsman. He made and repaired barrels, tubs, buckets, flower pots. During this time worked another seven coopers in Mór, but his reliability and his good quality products were so successful in the town and on the entire Transdanub that it meant a safe subsistence for his family.
Myself, László Pál Kertész (1958 - ) learned the profession in my father's workshop. I completed my examination for the master craftsman's certificate in 1980. I founded my own company after my father´s death, in 1983. We produced the first barrels and I taught the first trainees to the mysteries of the profession on the ground floor of our house.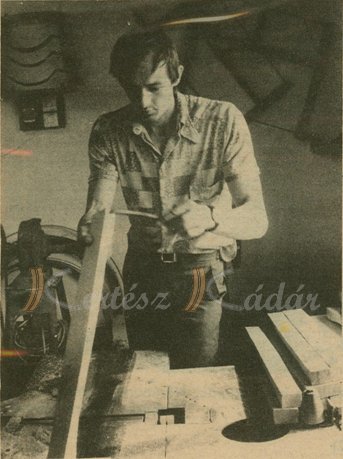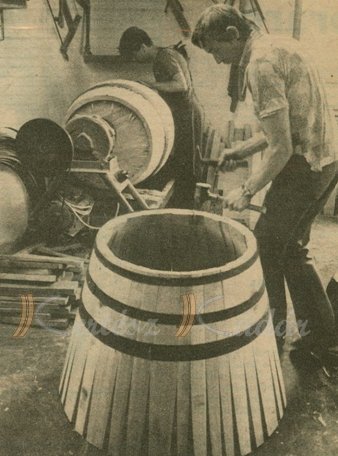 Our range of products has expanded with the wine and garden utensils and we appeared on the markets abroad. This forced the expansion of the production locations and the expansion of capacity. We built the 1500 m2 production hall in the Velegi road after the company outgrew the leased spaces. The production started here in 1996.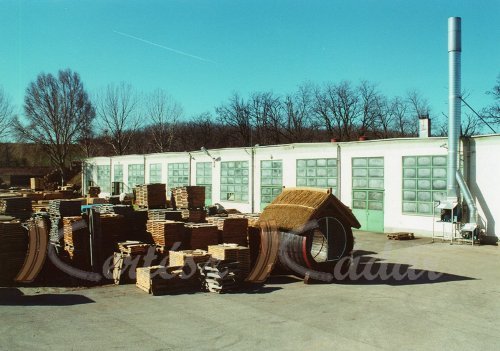 The ever-changing market and the rapidly evolving technology broaden the traditonal profession´s horizon. Thanks to the continuous development and the introduction of modern technology, we are present to compete on domestic and foreign markets.
The changes in the turn of the century caused the changes of the barrels market too. Because of the estate of the demand we were looking for new markets. The promising market of saunas and baths lived up our expectations so the trade shifted toward wellness products.
Today we work with 14 professionals and modern facilities.