"I learned in my father's workshop that quality work and timeliness lead to success."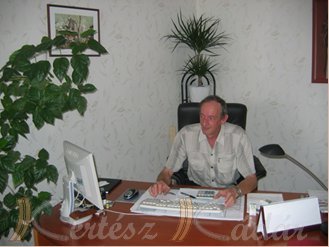 Wood is one of the oldest building materials. Natural, environmentally friendly material, which determines the image of eternal values ??and the evaluation of our products. My long experience as a cooper, the traditonal technology and continuous development have enabled us to design a portfolio of products with reliable quality.
Our main activity is the production of wine barrels, sauna basins and planters. We produce various decorative and gift items, wood carvings and other objects from carefully selected oak, acacia and mulberry wood.
We sell our products in many European countries abroad of Hungary. We realize 80% of our turnover through the export of our products mainly to Austria, Holland, Germany, France, Slovakia, even to Australia.
We offer
Durable and reliable quality. The excellent quality of our products is to thank to the original Hungarian long-standing tradition, the skilled labor force and personally selected raw material.The excellent knowledge of the wood and its processing allow us to maifacture not only beautiful and unique, but also durable products.
Individual execution. The flexible product design and the manufacture of small batch sizes allows us to implement the individual ideas of our customers and partners. Our products are available in several sizes and shapes, with multiple surfaces.
Flexibility and punctuality. The quality and unique style of products are assured by the traditional technique, by the rapid and accurate fulfillment of orders and by gradually introduced modern technology. In the framework of an EU tender we bought a 5-axis CNC gantry milling machine. It not only provides fast and flexible sizing, but also extraordinary precision.
Our goals are: to serve the domestic market - first of all with with small lots and individual production of our prime products - and to improve our position on foreign markets.